NORTH SHORE WARGAMES CLUB
19th Century
Home | 19th Century links | News | Contact us info@nswc.org.nz
19th Century European and colonial wars are occasionally played at the club, mostly in 15mm scale, and using a variety of rules including Black Powder and Principles of War. Naval battles, using the rules Damn Battleships Again! (rules for naval battles between 1890-1913), have also been seen at our club.
---

A naval battle between the British and American fleets.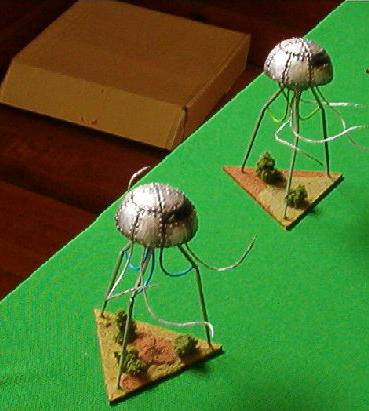 Aaargh the Martians are coming...
Andrew's adaptation of the POW rules and War of the Worlds.
Even the British have mechanised transport in War of the Worlds.
This page last updated 15 August 2021