NORTH SHORE WARGAMES CLUB
Fantasy Wargaming
Home | Warhammer & Fantasy Links | News | Club competitions | Trophy Cabinet | Contact us info@nswc.org.nz
We play fantasy battles using Mantic's Kings of War and Games Workshop's Warhammer. Goblins and Elves and all sorts of fantastical stuff fight it out on the tabletop with magic, shooting and the clash of swords deciding the outcome.
Warhammer 40K and Lord of the Rings also fit in this genre, but aren't played much at our club.
---
Kings of Shore
Our club has hosted a Kings of War tournament in the last couple of years, first on 14 August 2016 and most recently 29 October 2017. The highest placed NSWC player also won the club fantasy trophy.
2017 - 1250 points, 4 games, 18 players.
2016 - 2000 points, 3 games. Players pack.
A smaller tournament, Christmas Kings, was held in December 2016.
---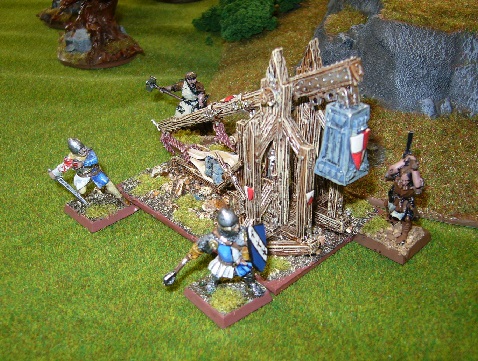 Trebuchet in a Warhammer game.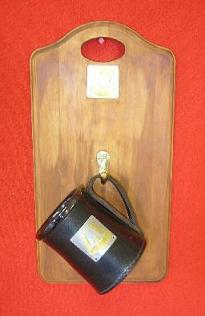 Right: The Orcland Cup, won by a team from our club in 2006.
Left: The 2007 Orcland Cup tournament.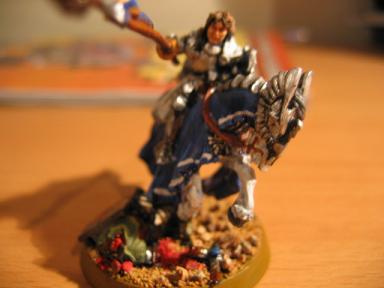 Mounted Prince Imrahil of Dol Amroth
Jono won 4th place for painting this model in the St Lukes Games Workshop – 'Lord of the Rings' Open Category.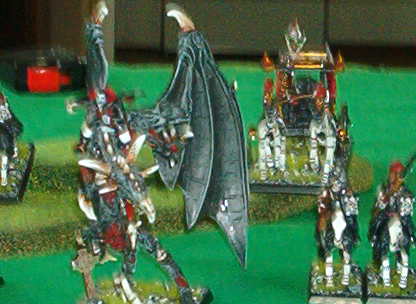 Vampire Count and Dragon, backed up by Black Coach.
This picture is from a recent inter-club game with South Auckland Wargames Club

Some of Rob's armies
---
This page last updated 25 November 2017